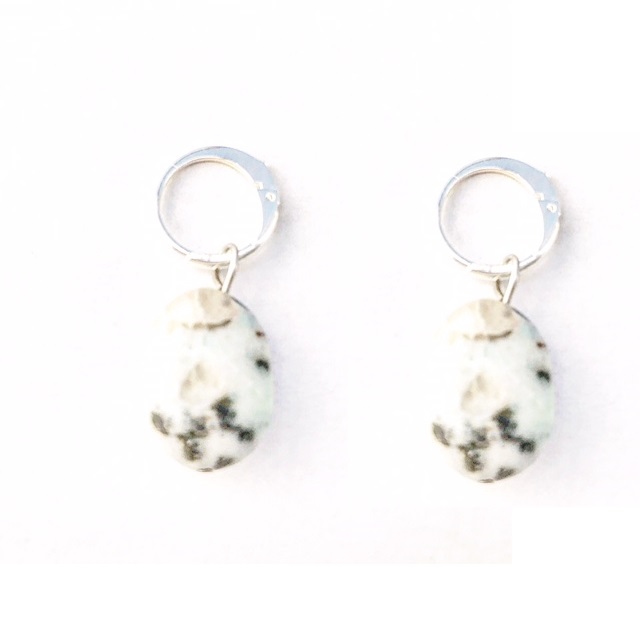 (n.) The soul, creativity, or love put into something; the essence of yourself that is put into your work.

Een prachtige half edelsteen hanger voor aan een oorbel. Bestel hem los (€8,50) of met creolen eraan (€12,50).

De oorbellen zijn gemaakt van het beste verzilverde materiaal, nikkelvrij.

Worden verkocht per twee, dus als set.